2019 OCP Global Summit
The 2019 Open Compute Project (OCP) Global Summit will be held March 14-15 at the San Jose Convention Center. Man Zai Industrial Co., Ltd. is honored to be part of it. To embrace the global open-source hardware ecosystem in the data center industry, Man Zai provides high-efficiency cooling solutions to meet high heat-flux and long-distance heat transfer thermal challenges, and will displays its latest industry leading thermal solutions in the summit.
Sincerely invite you to visit Man Zai at Booth #B28 to learn the scalable and efficient coolers we offer.
VENUE: San Jose Convention Center - 150 W. San Carlos St., San Jose, CA 95113
BOOTH: B28
DATE: March 14–15, 2019
Registration required, please visit the following website for more details.
https://www.opencompute.org/summit/global-summit
Man Zai looks forward to your visit.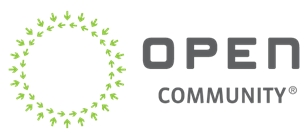 Man Zai Industrial Co., Ltd. is now part of Open Compute Projects as Community Level Tiered member.
Welcome to contact us for thermal solutions requirement.